The First Two Hundred Years

In 1692, Robert Sibbald, Edinburgh's first Professor of Medicine, presented to the College a collection of Natural History specimens gathered by himself and his close friend, Andrew Balfour. The collection was considered too valuable in its extensive range of specimens to be hidden away and so was given a permanent display area in what is now known as the 'Old College'.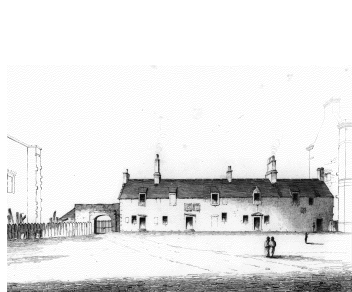 Successive Professors, whilst acting as curators of the collection, set about changing the specimens in a fashion that suited their own requirements. Each Professor claiming that the specimens left to him were useless and moth eaten and that the collection would have to be newly begun to be of any value. This process of discarding specimens happened in 1779, when John Walker took over the Chair of Natural History from Robert Ramsey and again in 1804 when Robert Jameson succeeded Walker.
In 1812, the collection that Jameson had begun to amass was given the title, 'Royal Museum of the University', and moved to rooms in the then newly built University Quadrangle. These rooms are currently occupied by the Talbot Rice Art Centre.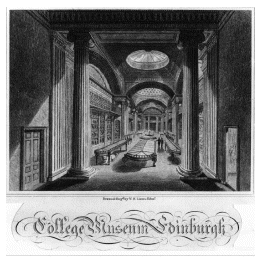 Jameson died in 1854, but not before having arranged that the collection, then numbering some 74,000 specimens, was to be housed in a new National Museum. This was built next door to the University and governed by a separate 'museum' authority to which the Professor of Natural History would be responsible. This museum was first known as the Museum of Science and Art, then later as the Royal Scottish Museum.
It became apparent after Jameson's death that the Museum and the University authorities were not to be the best of friends. The reasons for this were twofold. First, although the collection was housed in the museum it had been agreed that specimens could be borrowed for teaching. With specimens constantly on loan the museum became a nightmare to co-ordinate. Second, the museum authorities felt that the Professors were neglecting their keepership duties in favour of pursuing their own scientific research.
Sir Charles Wyville Thomson had only been Professor for two years (1870-72) before he left Edinburgh to sail with the famous 'Challenger' expedition. This last straw broke the back of the museum authorities who went on to appoint their own Keeper to the collection and denied the University access to the specimens. Once again, the University had to set about acquiring a new collection for itself.