THE WORLDWIDE DISTRIBUTION OF BATS




Species of megachiroptera (family Pteropodidae) are restricted to the 'Old World'. They can be found in tropical and subtropical regions of Africa, through southern and central Asia to Australia, including the Philippines and a number of Pacific islands. They are especially diverse in south-eastern Asia and Indo-Australia3.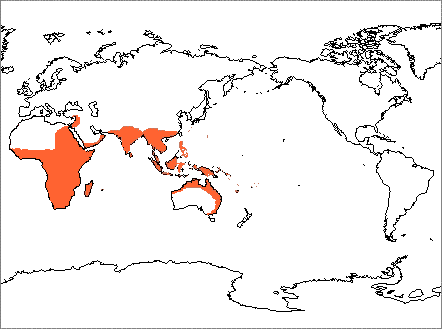 Geographical distribution of megabats


Microbats are more widespread, being found both in both New and Old World regions.



Geographical distribution of microbats
BACK TO PREVIOUS PAGE
---